Social Media Marketing Plans
ImageWorks offers a complete social media plan that takes into account demand for, and popularity of, the top social media channels. To compete in today's market, it's essential that your brand is highly visible in the leading social platforms and that you are sharing insightful content from both exterior and interior sources.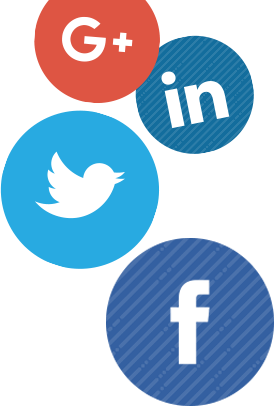 Social Media Marketing Pro Plan
Our tool analyzes your digital footprint and allows us to create shareable content such as relevant industry news, articles, videos, as well as re-purpose your blog and website content. This is extremely important as most visitors do not visit every page, and this will keep them coming back and engaged. We can also market to industry influencers so they are more likely to "talk about your brand".
Tell The World!
Next, we share this content socially using social sites updates. You can choose to send updates on LinkedIn, Facebook Business, and/or Twitter. Content is unique for each social site and you can approve or even edit the updates.
*Content is scheduled for release based on agreed upon timelines.

*Add social site design to match your website for $300 per social channel.
Here is a screen shot of how updates are created and shared: